Where to Find Professional Wine Storage Services?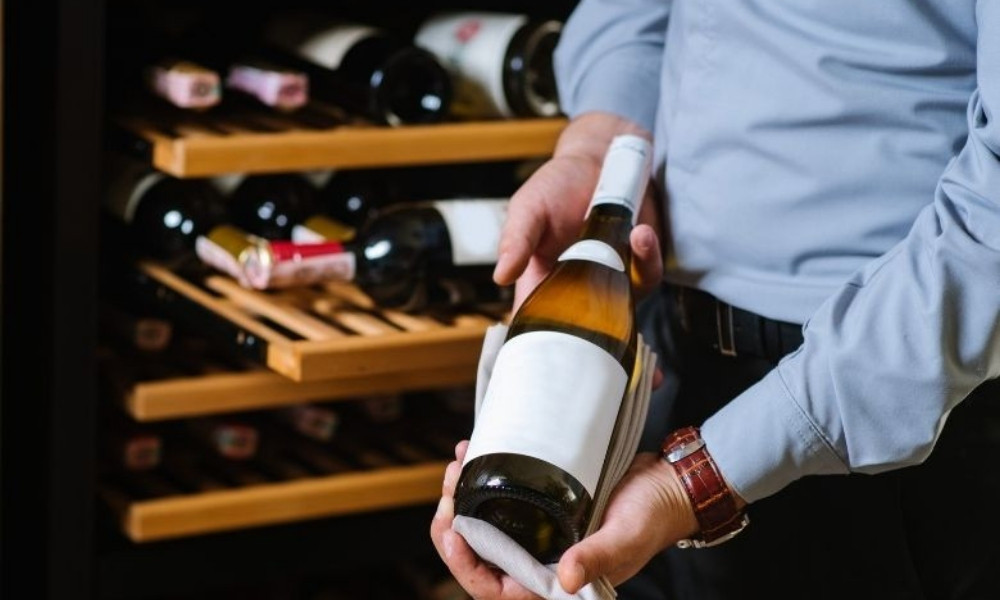 Wine has become a common hobby for many in the city. Today, we would like to share the optimal conditions for storing wine. To preserve the quality of wine, it must be kept under constant temperature and humidity. There are two ways to create such an environment for our wine, one is to purchase a wine cabinet, and the other is to use wine storage services.
We have summarized wine storage service providers in Taiwan, Thailand, Malaysia and Singapore for you! With this information, you can store your beloved wine collections even without a proper space in your home or office.
Wine Storage Services in Taiwan(17 in total)
Houses in Taiwan are relatively small, with no extra spaces for wine storage, which makes wine storage services more common in the island. Wine storage services are concentrated in Xinyi District, Taipei city, due to high spending levels and needs.
Recommended
Tatung Atherton, Sunshine-Town Wine Cellars, Lucky Star Wine Cellars
Wine Storage Services in Thailand(5 in total)
With larger spaces, Thais rarely have the need to use wine storage services. Wine storage services in Thailand are concentrated in Krungthep Maha Nakhon (aka Bangkok), where population density is higher.
Recommended
i-Store Self Storage、JWD Store It!、City Storage
Wine Storage Services in Singapore(16 in total)
Singapore does not have much land, and she has a huge population of foreigners. This has promoted the need to use wine storage services. Service providers are concentrated in Southern Singapore, especially in the Boon Keng area.
Recommended
Extra Space、BEAM Space Storage、Winebanc
Wine Storage Services in Malaysia(6 in total)
With muslim as the majority in population, wine is not popular in the country. Wine storage service providers are concentrated in the Kuala Lumpur and Selangor area, which consist of higher foreign populations.
Recommended
Extra Space、Flexi Storage、BEAM Space Storage
Leave It to the Professionals!
When choosing to buy a wine cabinet or to put the wine in a cellar, many would argue that the latter choice has lesser flexibility and you cannot retrieve your wine whenever you want. However, many wine cellars now have a more flexible service, such as flexible storage terms and round the clock access to your wine. They also provide other services such as wine tasting and purchasing. As long as it is related to wine, you can get all you need from them !
With this, World Gourmet Platform wishes to help you find wine storage services which fulfils your needs, so that your collections are kept mellow at all times!
Related Articles
Welcome to Fo Guang University's 2023 International Summer School! We are excited to invite international students to join us for a two-week program from June 25th to July 8th.
Ceramics in the Song dynasty is the most glorious chapter throughout the history of pottery. The spirit of scholar-officials and Zen Buddhism not only cultivated advanced civilization of the society, but also achieved the simplicity and elegance of Song ceramics. That is, Song celadon ceramics suitably present the most intricate standards of refined beauty in the purest form, shown by multiple aspects of the works such as the shapes, glaze, and texture. When it comes to appreciation of celadon ceramics, viewers have to observe the subtlest details, from light and shadow to crackles, to feel the dedication of the potterist.
Rice, tea leaves, and orange daylily, Yuli Township, Hualien, gathers precious agricultural resources, awarded by several competitions. To improve tourism in Yuli, the Small and Medium Enterprises Administration, Ministry of Economic Affairs, initiated the "New Life in Pusko" project to promote excellent products via a digital cluster consisting of 10 local enterprises. The project is aimed to make Yuli a new popular tourist destination of Hualien with joint digital marketing campaigns.