APh ePower - World's First Commercial Aluminumion Battery Company
APh ePower defined the orientation and core values when founded, developing its organization structure, knowledge and intelligence system, advanced materials, and R&D technology under the major two "knowledge-intensive"and "distinctive" strategies. Since 2019, APh ePower has actively commenced various material innovations and made progress in the aluminum-ion battery development level surpassed ITRI and Stanford University (US). In 2021, APh ePower has initiated the patents layout and established the world's first trial mass production line for aluminum-ion batteries in Luzhu Science Park for rapid proofing, costing, performance verification, simultaneously starts the preparation of the second-generation plant, expected to achieve mass production in 2025.
The global layout and strategies in the future, APh ePower's development orientation is different from large cell manufacturers but establishes turn-key transfer services and cross-national cooperation models as well as seeking strategic partnerships in various nations featuring local plant building for expanded capacity, revenue, and profit-sharing to create a business model with both leading technology and added value.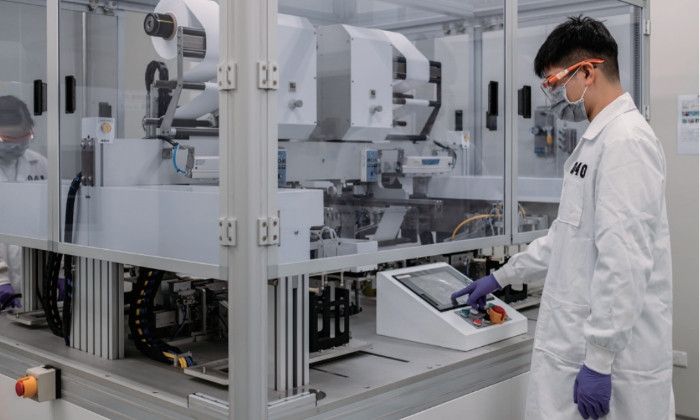 Innovative Materials Leading the Battery Revolution
APh ePower aims to provide innovative battery solutions and construct battery application scenarios with high safety and environmental friendliness that will guarantee customarily used under extreme temperatures while meeting performance requirements of fast charging/discharging and high life cycles. The solution will not only provide a more convenient and safer option to the application end but also lead to virtuous cycles to the market with the green supply chain and waste recycling planning, meanwhile providing trustworthy products to the customer and society, bringing advent development prospects, and providing the more effective and safer use scenario and power guarantees.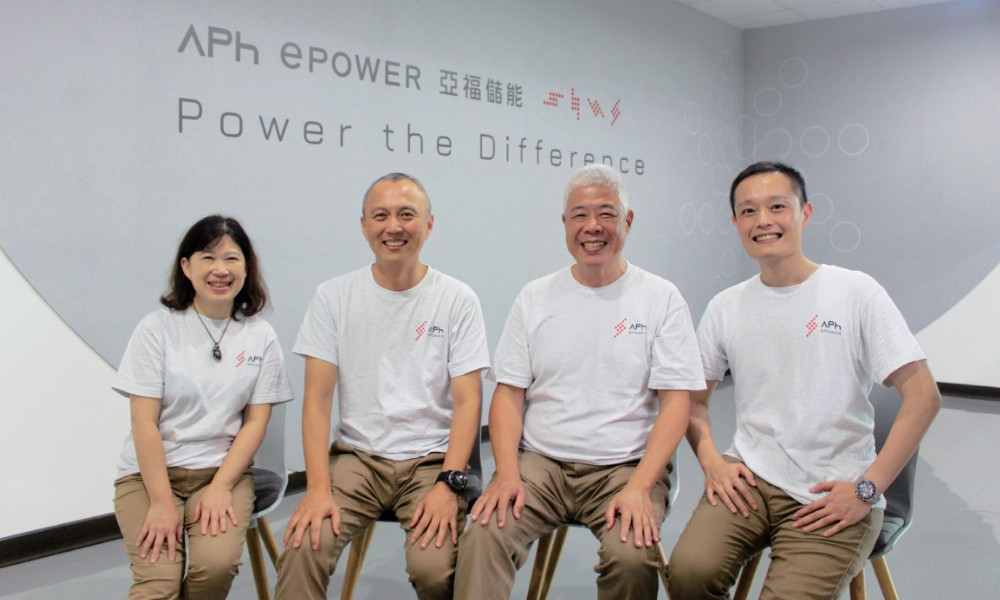 The Aluminum-ion battery has advantages, Fast Charging/Discharging, Wide Working Temperature, Ultra-Safe, Long Life Cycles, and Eco-Friendly. Therefore, the battery focuses on the target market, such as large-scale energy storage, vehicles, and polar application that will be the emerging green battery with both environmental friendliness and safety. Aluminum-ion battery contains five core advantages below:
Fast Charging/Discharging: C-rate with potential reach to 4C to 100C (15 mins to 30 secs).
Wide Temperature Range: -40° C to +80° C
Long Life Cycles: 1,500 cycles (single cell).
Ultra-SafeAs proven in safety inspection and testing on heating, overcharge, and short-circuit tests using the UL2580 Annex D standards in 2020, with reports obtained, Aluminum-ion batteries will not cause explosions, fire, combustion support, or chain reactions.
Eco-Friendly: Introduction of green design, free of conflict minerals or Substances of Very High Concern (SVHC), contains technical feasibility for recycling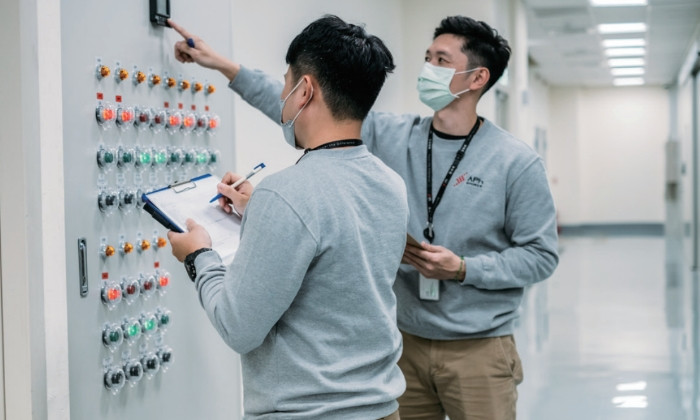 Green Power Combined with Energy Storage for Generating Novel Momentum toward Low-Carbon Economy
APh ePower will obtain the license of RenewableEnergy-Based Electricity Retailing Enterprise. Currently is conducting partnership talks with major domestic solar power plants and wind farms for deploying the green power market that energy-heavy industries, electronic mobility, and green supply chain, etc. Facing the intermittent issues of renewable energy, only "Green Power Combined with Energy Storage" can genuinely assist enterprises in realizing 100% renewable energy use. With the rise of a lowcarbon economy, carbon reduction will be becoming inevitable to nations around the world, linking the aluminum-ion battery energy storage system with the green power system, APh ePower will serve as an energy service provider to provide diverse electricity service plans to enterprises, and through the increase in renewable energy applications, reach the substantial carbon reduction effects, simultaneously tending after enterprise image, environmental value and social welfare for constructing the new scale for the energy industry.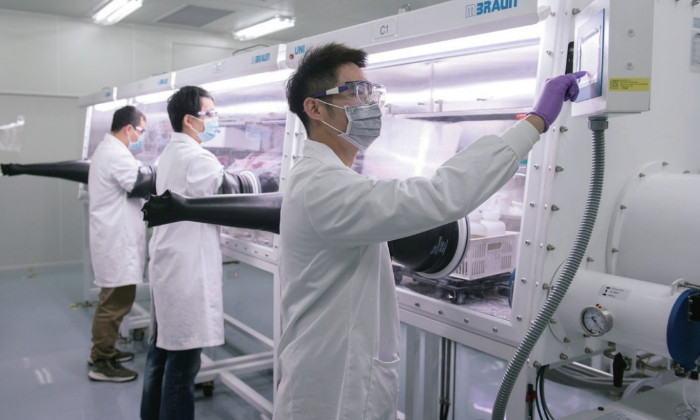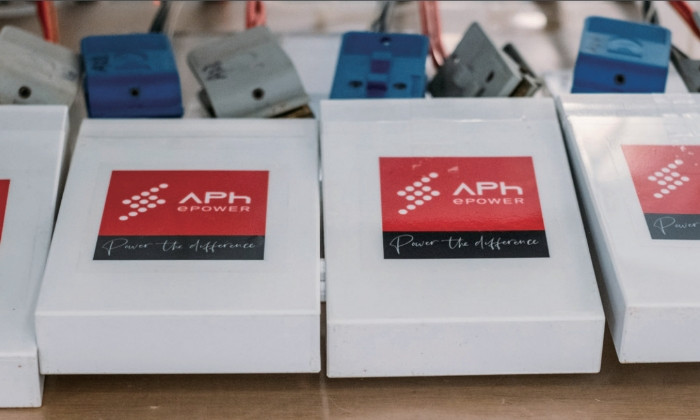 About Business Startup Award
In order to create a premium entrepreneur environment and shaping Taiwan into an entrepreneurship society, The Ministry of Economic Affairs Small and Medium Enterprise Administration held the "Entrepreneurship Business Award" Selection, to encourage start-up team to indulge in the development of entrepreneurship with premium business models, establishing a paradigm and enhancing start-up methodology and revitalizing the economy.
Organizer: The Ministry of Economic Affairs Small and Medium Enterprise Administration
Related Articles
Meet. Discuss. Grow. at our networking night on March 9th. If you're interested in digital product development, learn from industry experts as we focus on the "How to Build an Effective Digital Product" topic.
Join us to discover the possible solutions telecom giants are searching for and learn from our panel of experts on their data-driven insights.
DIGITIMES will be hosting the "Supply Chain Summit" on 27-28th September 2022 in Taipei, Taiwan (Hybrid Event). Over 50 leading companies/brands will be present, along with Taiwanese and international experts, to share their perspectives on how to manage global supply chain risks, maintain resilience, and deliver sustainable growth.