Cytena Bioprocess Solutions - Revolution of Cell Culture
Cytena Bioprocess Solutions Co., Ltd. (Cytena BPS) is founded in 2018 and is a subsidiary of a listed BICO ab. Cytena BPS focuses on offering bioprocess solutions for, but not limited to, biopharmaceuticals and top research institutes.
As cell line development (CLD) is a complicated, labor-intensive, and pricey process, cBS established collaboration with leading academic institutes and industrial companies in researching, development, and application tosolve the challenges in cell culture by integrate the microfluid technology and automation. With the close connection with BICO ab, we share the resources, experiences to bring our novel and comprehensive product into the global bioprocess market.The mission of Cytena BPS is : Revolution of Cell Culture. Cytena BPS provides the high throughput microbioreactor for parallel cultivations in 96/24 well plates capable of bringing production bioreactor condition to the early stage. This changes the way biopharmaceuticals used to screen, and further become a new alternative for large-scale bioreactors, further providing faster treatment to patients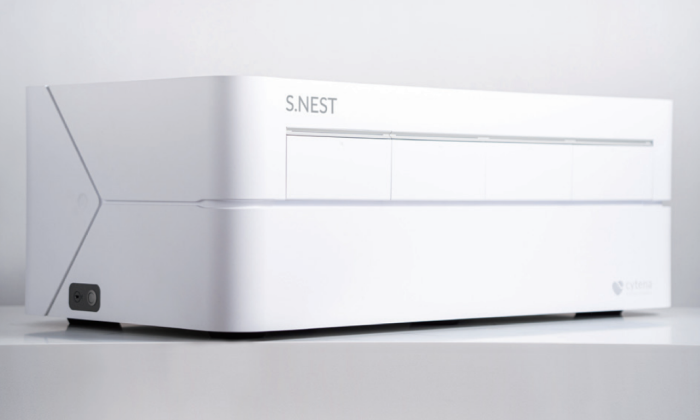 S.NEST ™, a state-of-the art microbioreactor that maximizes cell growth while monitoring and analyzing cell conditions from start to finish. Well-known for combining innovative bioscience technologies with best-in-class software development, Cytena BPS has developed their new microbioreactor to disrupt the field of cell line development (CLD).Microbioreactors have been instrumental in a string of research breakthroughs in CLD for a range of downstream applications, but with the addition of real-time monitoring, the S.NEST is at the forefront of those advances. Furthermore, it boasts an impressive merger of enhanced features, including patented technology for reciprocating mixing, incubation chambers with individual environmental controls, a camera module for real-time pH and dissolved oxygen monitoring, powerful analytical software to crunch data, compatibility with 96-well or 24-well culture plates, and four chambers for the high-throughput culturing of as many as 384 wells at once.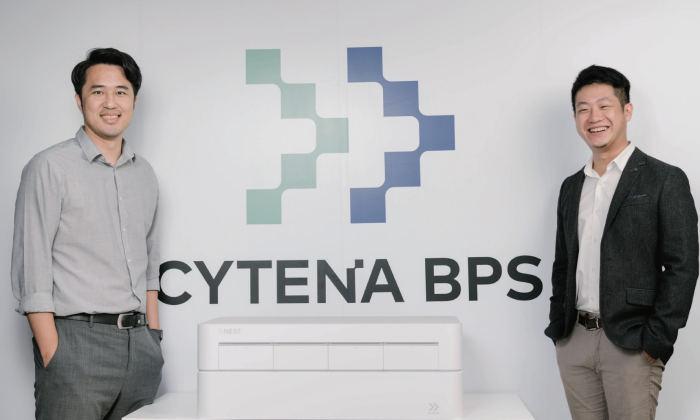 Cytena BPS is now the only company within the BICO Group that has a R&D team in Asia, we will engage in develop more products tobecome the group's R&D center in Asia.For the next generation of R&D pipeline, Cytena BPS will integrate the current technology with automation and data analysis, further creating a high throughput screening platform for pharmaceuticals. The platform will be with function of real-time monitoring of parameters (PH/DO), robot arm is to replacing the culture medium. After obtaining a huge amount of data through cooperation with customers, we will apply the current technology of big data induction to provide early prediction and analysis of the cell line status.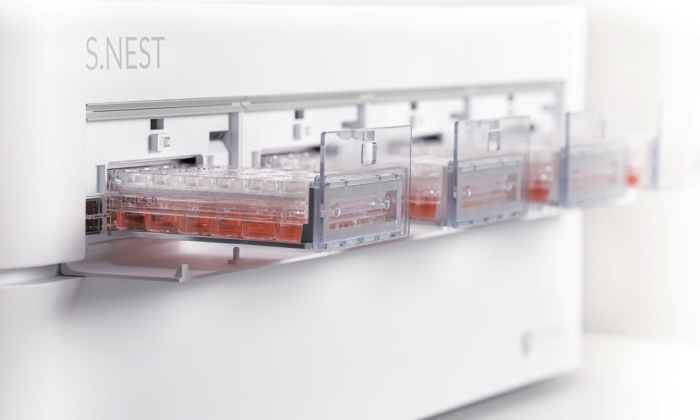 About Business Startup Award
In order to create a premium entrepreneur environment and shaping Taiwan into an entrepreneurship society, The Ministry of Economic Affairs Small and Medium Enterprise Administration held the "Entrepreneurship Business Award" Selection, to encourage start-up team to indulge in the development of entrepreneurship with premium business models, establishing a paradigm and enhancing start-up methodology and revitalizing the economy.
Organizer: The Ministry of Economic Affairs Small and Medium Enterprise Administration
Related Articles
Meet. Discuss. Grow. at our networking night on March 9th. If you're interested in digital product development, learn from industry experts as we focus on the "How to Build an Effective Digital Product" topic.
Join us to discover the possible solutions telecom giants are searching for and learn from our panel of experts on their data-driven insights.
DIGITIMES will be hosting the "Supply Chain Summit" on 27-28th September 2022 in Taipei, Taiwan (Hybrid Event). Over 50 leading companies/brands will be present, along with Taiwanese and international experts, to share their perspectives on how to manage global supply chain risks, maintain resilience, and deliver sustainable growth.