Ocean Star Bio-Tech - Guarding The Classic Regimen Flavor
Guarding the classic regimen flavor, starting from sea cucumber breeding. Hereditary: "Classic, sustainability and seeking the common good."
"Classic flavor is the treasure passed down through the generations; The ocean is also a treasure-house of precious classic flavors." The Ocean brings us fresh seafood, offers more than 20% of protein source over the world (half of which from aquaculture), and even stores more than 60% of the carbon sink. In the current climate crisis, it is our first imperative to replace high-carbon fossil fuels (coal, oil, etc.) by renewable energy. The world's largest carbon sink does not come from the forests, but from the boundless and deep ocean. Therefore, the Ocean- Star team owns the key technique to achieve carbon storage, carbon fixation and cleaning sediment from ocean resource while doing environmentally friendly aquaculture.

The Ocean-Star team brings together aquaculture professionals, aquatic veterinarians, information technology and AIoT experts. Since 2016, we started to carry out patent portfolio, sea cucumber breeding technique with blue carbon mixed aquaculture. At the beginning of 2020, Ocean Star Bio-Tech Co., Ltd. was formally funded, and invested by National Development Fund in the same year. The company is currently working on AIoT introduce to analyze data and provide cooperative aquaculturists with production assistance, in order to achieve the ultimate goal of carbon storage, carbon fixation and environmentally friendly aquaculture. In the spring of 2021, Team Ocean-Star launched our own very first brand called "Aqua Family", dedicated to promoting ours and partner's environmentally friendly farming merchandises, such as exclusive sea cucumber products, fish and shrimp products, etc., and promoting climate change and ocean resource conservation concepts at the same time. We are looking forward to the reduction of global warming and carbon storage/ fixation through scientific and data-based aquaculture models.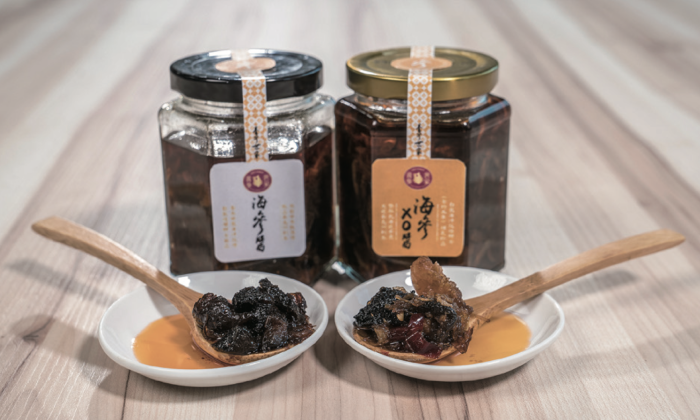 The first sea cucumber breeding team in Taiwan
Sea cucumber is not only the first dish of "Feast of Complete Manchu-Han Courses", but also is a classic health-care delicacy of Chinese ring and a must-have for the Chinese New Year dishes. Ocean-Star team knows the only way to protect and continue preserve sea cucumber's classic flavor is to find the solution for endangered domestic sea cucumbers, nearly 100% rely on imports, and the prices have soared year by year. Therefore, we started with "The first sea cucumber breeding team in Taiwan" and obtained relevant aquaculture patents at the same time.
Blue carbon mixed aquaculture modules
Committed to "blue carbon mixed aquaculture" to establish an eco-system breeding circle, starting from carbon storage and carbon fixation, using the IoT technology platform to link different areas, and through virtual assistant guidance to expand cooperators. By the profit-sharing methods, product development and online-merge-offline sales, the Ocean-Star team claims to be the "world's first carbon storage aquaculture enterprise" that we can protect the environment, reduce the burden of breeding, balance breeding risks, and obtain carbon value through mixed aquaculture methods.
"Aqua Family" brand
We are the first merchandise brand of carbon storage aquaculture and are exclusive enterprise selling sea cucumber merchandise. With purchasing the products of Aqua Family, it means to contribute to the solution of global warming. Our brand takes this responsibility as first priority in order to achieve sustainable operation.
Green brand, Sustainable operation Taiwanese classic, Global configuration
Besides the original intention of "classic, sustainable and seeking the common good" and developing green brand of high-quality products, the Ocean-Star team looks forward to exporting our own aquaculture models to countries with diplomatic relations. In the future, we will expand more to cosmetics and health supplements, becoming a classic characteristic brand in Taiwan and a model of local brand in the global market.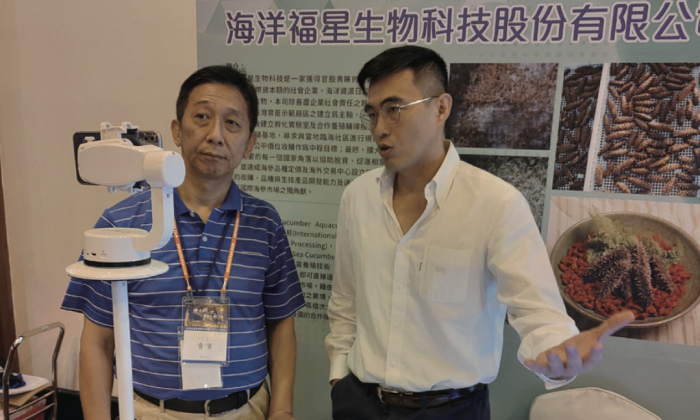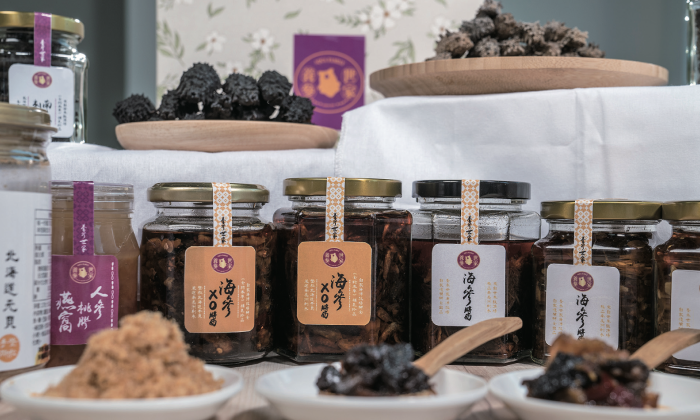 About Business Startup Award
In order to create a premium entrepreneur environment and shaping Taiwan into an entrepreneurship society, The Ministry of Economic Affairs Small and Medium Enterprise Administration held the "Entrepreneurship Business Award" Selection, to encourage start-up team to indulge in the development of entrepreneurship with premium business models, establishing a paradigm and enhancing start-up methodology and revitalizing the economy.
Organizer: The Ministry of Economic Affairs Small and Medium Enterprise Administration
Related Articles
Meet. Discuss. Grow. at our networking night on March 9th. If you're interested in digital product development, learn from industry experts as we focus on the "How to Build an Effective Digital Product" topic.
Join us to discover the possible solutions telecom giants are searching for and learn from our panel of experts on their data-driven insights.
DIGITIMES will be hosting the "Supply Chain Summit" on 27-28th September 2022 in Taipei, Taiwan (Hybrid Event). Over 50 leading companies/brands will be present, along with Taiwanese and international experts, to share their perspectives on how to manage global supply chain risks, maintain resilience, and deliver sustainable growth.