Qbi Globe - High-quality Toys with High-quality Assurance
Design combined with community co- creation; let toys can satisfy parent- child families around the world.
Qbi is a toy brand with a professional background of "industrial design". We want to make the world a better place through "design", and we also hope to become a reference case for the development of Taiwan's design industry.
Before starting the business, we spent more than a year looking for some projects that could be developed, and then we found that the children's toy market has not shrunk due to the declining birthrate, and also the core of toy design is "creativity", which is a very suitable direction for us. Therefore, the entrepreneurial journey of Qbi just began here.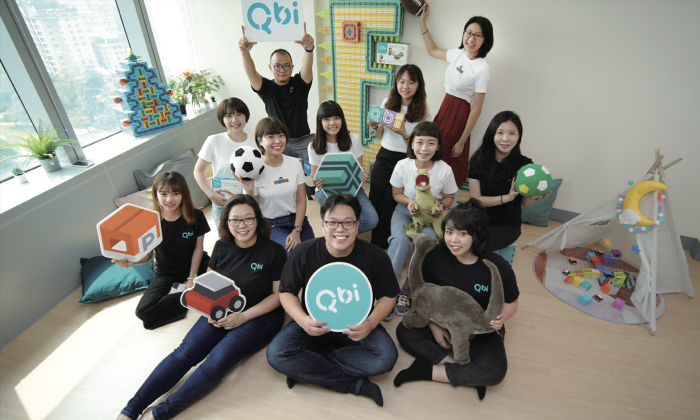 At the beginning of Qbi establishment, the start- up invested more than two years in research and development and completed the final design of Qbi toys after hundreds of people's parent-child family experience tests. The rigorous design process enabled the product to break a record for the highest amount of money-raising toys in Taiwan after the product was launched on the crowdfunding website. In the meantime, it won the top three of the Spielwarenmesse ToyAward Startup Category 2019, the Japanese Kid's Design Award, and the US STEM organization certification, proving that Qbi is a STEM toy which is suitable for preschool children.

Now, we not only continue to use industrial design expertise to develop new series of products, but also join hands to create a future with our ever-growing Taiwanese Qbi community, which lets Qbi continue to produce innovative gameplay concepts and enhance product competitiveness, bringing high-quality Qbi experience to families all over the world.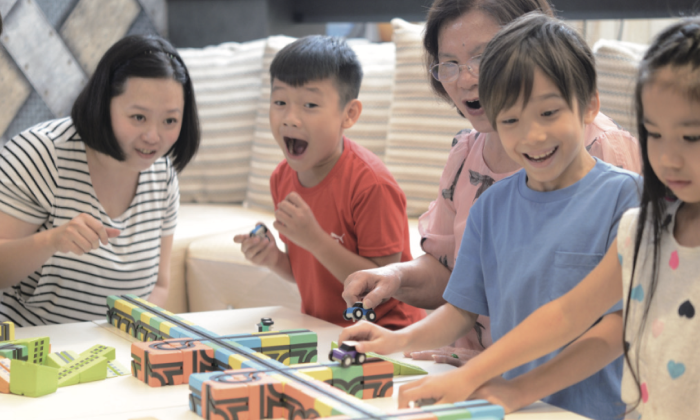 Toys must not only be fun, but also be loved by adults.
We believe in toys that adults love to play with, and children also love to play. Such a variety of interesting parent-child interactions will happen naturally. This is the design DNA of Qbi.
Qbi is a modular design educational track toy with multinational patents. It is a unique product ecological closed loop constructed by the three systems of "track cube", "toy car" and "game content". The various contents and accessories have been continuously developed to meet the diverse gaming and learning needs of children and parents at each stage from preschool to school age.
In addition, the Qbi Taiwan team established by Qbi and many Taiwanese suppliers can not only quickly respond to market demand, but also continuously introduce high-quality toys with high-quality assurance.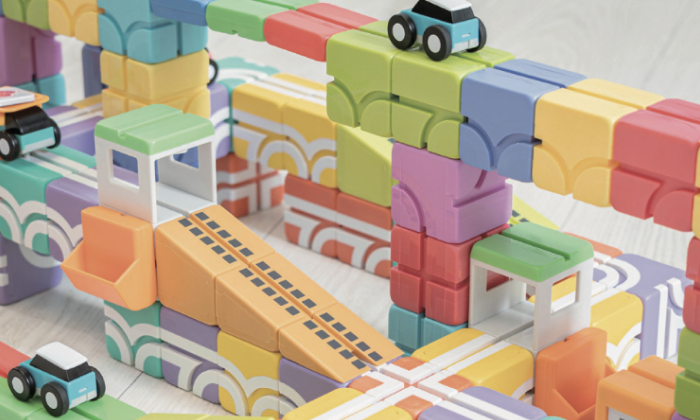 Stringing up 5 million Qbi parent-child families worldwide lets everyone play and grow up together.
In 2021, Qbi is about to complete the sales of 30,000 families worldwide, and we hope to reach 5 million parent-child families by 2030.
At this stage, we have achieved good results in the Taiwan market. Next, we hope to establish brand awareness in East Asia, use the Taiwan plus market model to develop brand power and promote Qbi to 73 key countries around the world year by year.
With the expansion of our community, the next stage of Qbi will introduce digital technology, applying virtual and real integration to string up various Qbi families around the world and allow everyone to play Qbi together on a common platform. Also, Qbi can also use this to grasp the feedback of various Qbi families experiences around the world and continue to gain momentum for growth.
Denmark, with a population of 5.8 million, can produce LEGO, a world-renowned toy brand, and Taiwan, with 23.5 million people, will certainly have the opportunity to make Qbi a well-known toy brand in the world. This is the goal of the Qbi team's continued efforts in the future.
About Business Startup Award
In order to create a premium entrepreneur environment and shaping Taiwan into an entrepreneurship society, The Ministry of Economic Affairs Small and Medium Enterprise Administration held the "Entrepreneurship Business Award" Selection, to encourage start-up team to indulge in the development of entrepreneurship with premium business models, establishing a paradigm and enhancing start-up methodology and revitalizing the economy.
Organizer: The Ministry of Economic Affairs Small and Medium Enterprise Administration
Related Articles
Meet. Discuss. Grow. at our networking night on March 9th. If you're interested in digital product development, learn from industry experts as we focus on the "How to Build an Effective Digital Product" topic.
Join us to discover the possible solutions telecom giants are searching for and learn from our panel of experts on their data-driven insights.
DIGITIMES will be hosting the "Supply Chain Summit" on 27-28th September 2022 in Taipei, Taiwan (Hybrid Event). Over 50 leading companies/brands will be present, along with Taiwanese and international experts, to share their perspectives on how to manage global supply chain risks, maintain resilience, and deliver sustainable growth.