earthbook - DaaS for smart cities
earthbook Inc., funded in 2018, develops earthbook 4D cloud platform based on 5G AIoT of concepts that provides standardized DaaS products. People can do one stop shopping on this platform including DaaS ordering, data analytics, API transporting, results demonstration. The goal of earthbook Inc. is to be the biggest DaaS cloud service provider in the world. Therefore, we participated many startup competitions and acquired awards, like No.1 of open data innovation by MOEA in 2019, member of Microsoft startup accelerator in 2020 and invited for long-term demonstration at the headquarter in Taipei. In addition, we also became the government's contractor to provide DaaS since 2019.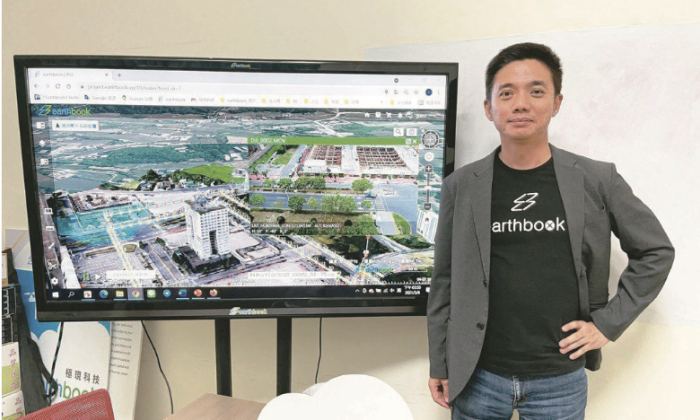 earthbook 4D DaaS cloud platform
Earthbook 4D DaaS cloud platform, developed based on 4D digital earth technology, can be operated just by browsers and provide data processing, imbedded maps or others data, AI computing and etc. Advantages of this innovative business model are decreasing cost of drone service for companies and providing various DaaS products.
DaaS (Drone as a Service) ordered from internet
Instead of purchasing various drones and payloads, people can order DaaS products like 2D ortho- mapping, 3D stereo-modeling and live streaming on earthbook platform. These orders will be acquired rapidly and delivered through earthbook. It helps people shorten waiting period and provides a better way to demonstrate and share results.
SaaS (Software as a Service) 4D cloud platform
For people who own hardware and data of drone inspection, earthbook platform can also help them to process data like 3D stereo-modeling, 3D measurement, video playback with location, AI analytics. In addition, earthbook platform also provide APIs that people can demonstrate results on their websites.
earthbook enterprise for private cloud
earthbook enterprise provide worldwide private cloud platform for governments and companies who need a 4D IoT platform to integrate data for smart city applications.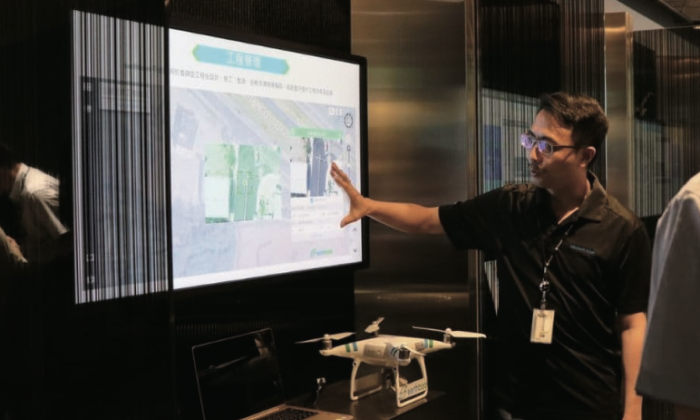 Earthbook 4D platform can satisfied various customers, own hardware for drone inspection or not, to provide quantitative results, AI analytics 4D demonstration and APIs applications. It is the most complete function and convenient DaaS cloud platform could be applied to smart city, infrastructure inspection, construction management, rescue, pollution monitoring, insurance or security and help people to maximum value from drone service.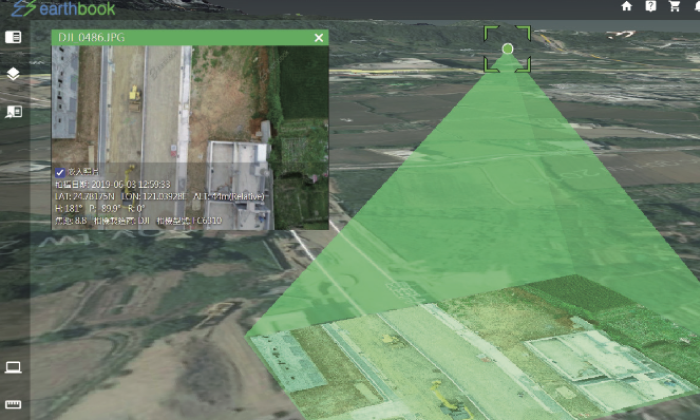 Blue ocean market of drone service
24/7 drone service through earthbook platform is next milestone for us to implement unmanned operation of drones including AI flight path arrangement and executing according to DTM, building, weather, etc. This can raise availability of drones in various fields.

Except hardware market of drones, acquired data by drones has the greatest potential. Our strategy is to strengthen applications of the platform based on DaaS products and to be the biggest DaaS provider to create blue ocean market of drone service.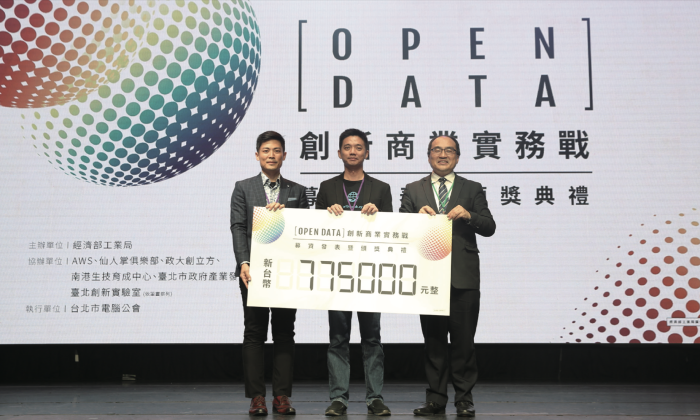 About Business Startup Award
In order to create a premium entrepreneur environment and shaping Taiwan into an entrepreneurship society, The Ministry of Economic Affairs Small and Medium Enterprise Administration held the "Entrepreneurship Business Award" Selection, to encourage start-up team to indulge in the development of entrepreneurship with premium business models, establishing a paradigm and enhancing start-up methodology and revitalizing the economy.
Organizer: The Ministry of Economic Affairs Small and Medium Enterprise Administration
 
Related Articles
Join us to discover the possible solutions telecom giants are searching for and learn from our panel of experts on their data-driven insights.
Meet. Discuss. Grow. at our networking night on March 9th. If you're interested in digital product development, learn from industry experts as we focus on the "How to Build an Effective Digital Product" topic.
DIGITIMES will be hosting the "Supply Chain Summit" on 27-28th September 2022 in Taipei, Taiwan (Hybrid Event). Over 50 leading companies/brands will be present, along with Taiwanese and international experts, to share their perspectives on how to manage global supply chain risks, maintain resilience, and deliver sustainable growth.