Taiwan Home Nursing - Taiwan's Person- Centered Care
Adopting Buurtzorg's onion model of care to create Taiwan's Person- Centered Care
TAIWAN HOME NURSING Inc. is a pioneering home healthcare organization established in 2018. It was co-founded by the TRIO (Chiu-Jung Wang, Ben Kao, and Scott Chang) and powered by Buurtzorg Asia led by Dr. Stephan Dyckerhoff.

As the tenth international partner of the Buurtzorg oganization from the Netherlands, TAIWAN HOME NURSING Inc. not only practiced the Dutch Buurtzorg's onion model of care, but also transformed it into a localized model that is suitable for Taiwanese with an upgraded home nursing IT system, interdisciplinary and integrated professionals , and an innovative organizational design focusing on empowered regional teams.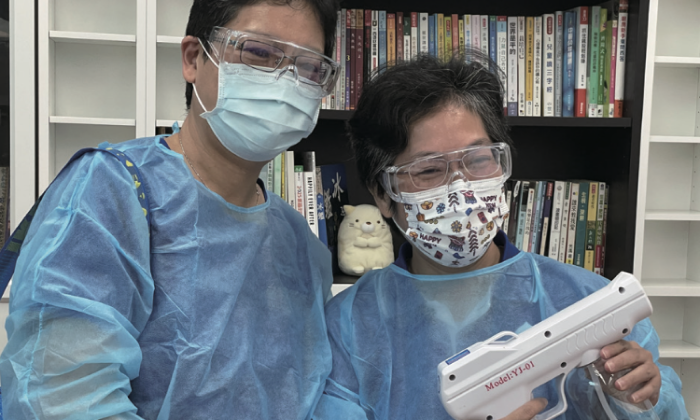 Using needs and expertise to create the care advantage of Taiwan
TAIWAN HOME NURSING Inc. aims to provide a nurse- led model of holistic care that revolutionizes the community care in Taiwan. The mission is to help the elders control over their own lives for as long as possible, and strive to maintain or improve their own quality of life by "neighborhood care".

To achieve this mission, TAIWAN HOME NURSING Inc. has been successful in
using the peer-coaching technique in care teams,
supporting self-reliance of the elderly to have their own "new life blueprint", and
creating a new Asian model of high-quality home & community care by international experience.
Preventing & resolving the long-term care problems in Taiwan by practicing the Buurtzorg's onion model of care
To prevent or delay functional limitations and disabilities in the elderly and improve care manpower are two most urgent social issues that need to be resolved in Taiwan.

Therefore, TAIWAN HOME NURSING Inc. has been building an interdisciplinary and integrated team based care to improve the elderly quality of care by using IT systems, self-managing teams ,and the Buurtzorg's onion model of care, which starts from the client perspective and works outwards to assemble solutions that bring efficiency and ease.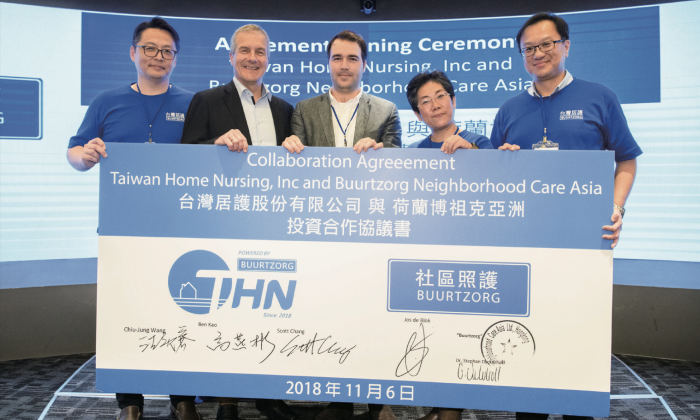 Leading the future market by integrating professionals with technology.
To ensure care providers are empowered to do what they do best, a key approach is to increase efficiencies and support both the caregivers and the care recipients. TAIWAN HOME NURSING Inc. not only delivers an online IT platform for logistics support, peer-coaching technique, and neighborhood care information, but also modularizes all professional services. By doing so, TAIWAN HOME NURSING Inc. can react to the rapid change of care market and governmental policies, and aim for replication and rapid expansion in the future.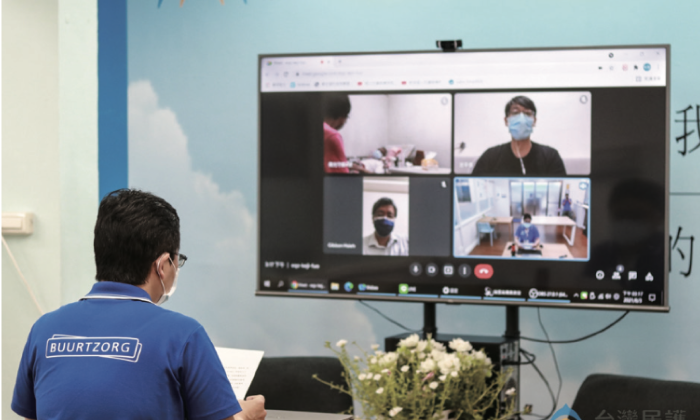 About Business Startup Award
In order to create a premium entrepreneur environment and shaping Taiwan into an entrepreneurship society, The Ministry of Economic Affairs Small and Medium Enterprise Administration held the "Entrepreneurship Business Award" Selection, to encourage start-up team to indulge in the development of entrepreneurship with premium business models, establishing a paradigm and enhancing start-up methodology and revitalizing the economy.
Organizer: The Ministry of Economic Affairs Small and Medium Enterprise Administration
Related Articles
Meet. Discuss. Grow. at our networking night on March 9th. If you're interested in digital product development, learn from industry experts as we focus on the "How to Build an Effective Digital Product" topic.
Join us to discover the possible solutions telecom giants are searching for and learn from our panel of experts on their data-driven insights.
DIGITIMES will be hosting the "Supply Chain Summit" on 27-28th September 2022 in Taipei, Taiwan (Hybrid Event). Over 50 leading companies/brands will be present, along with Taiwanese and international experts, to share their perspectives on how to manage global supply chain risks, maintain resilience, and deliver sustainable growth.