LeadBest - establish a foothold in the world!
LeadBest Consulting Group is a multinational innovation consulting company. We start from digital empowerment, with the "Venture Studio" model to be an externally innovative digital officer of the company. We assist the industry to draw up external digital transformation strategy, from strategy to execution and integration, accompany the industry through the painful period of digital transformation, from internal (internal training) to external (venture studio) to innovate and implement the commercial value of digital technology.

Assisting industry customers in outsourcing innovation from the three steps of project, productization, and corporatization, we implement the digital development strategy tailored for customers. Industry customers include listed companies in Taiwan and the world's top ten brands. We have served 20+ companies at home and abroad, 3 companies and 9 platform products incubated by LeadBest. Successful cases support LeadBest

to establish an industry-enabling ecosystem, and initiate the establishment of an acceleration platform- LeadAgileX, which is committed to industrial docking and future development of digital transformation. We are creating sustainable win-win results with subjective industrial knowledge and objective technology energy.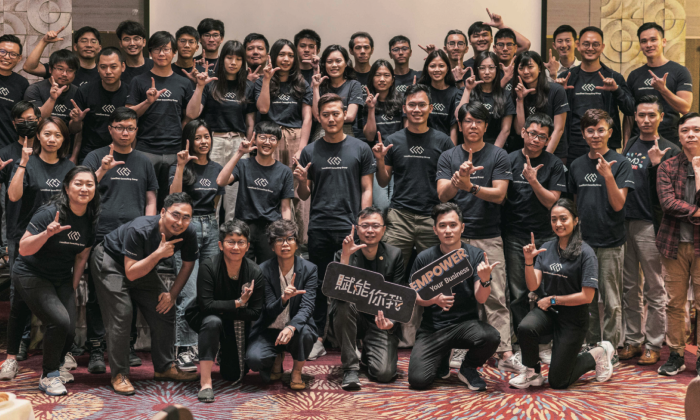 Let the value of digital empowerment of customers be affirmed, which is the value of LeadBest.
Leadbest's core competitiveness is "Digital Empowerment Five Forces", we help clients create MVPs (Minimum Viable Products) and enter the market, to create a new digital business with clients through Venture Studio model to solve industry pain points.
Innovative Consulting way - We form a mixed team with customers.
Core competitiveness - Digital Empowerment Five Forces
a.Agile : To respond to rapid market changes, we import the agile system into our clients, providing high quality and efficient services.

b.Blockchain : We believe that every industry can be benefited by the application of blockchain technology. Blockchain can be more safety and rapidly for product service.

c.Cybersecurity : The demand for information security of enterprises has increased significantly. LeadBest advocates that Build Security In has information security thinking and practice at the beginning of the product.

d.Digital : LeadBest is good at empowering customers with digital power and plugging in digital wings through AI, IoT, cloud technology, agile thinking, Internet and other technologies

e.Enterprise : LeadBest regards the original core competitiveness of its partners as an advantage. Our consultants can quickly find out the customer's industrial advantages and combine them with digital power to open up new markets.
Cooperative Business Model
a.Projectization : To solve the pain points through digital empowerment, companies need to have clear goals, strategies and specific implementation plans. At this stage, LeadBest will provide a detailed digital strategy panorama to enable customers to project their needs in a contextualized manner.

b.Productization : Provide customers with technical management and agile development services.

c.Corporatization : After developing brand-new digital products based on customer advantages, not only can the products be optimized internally, but they can also be used as a basis for customers to incubate the products as a landing company. At the same time, LeadBest will also invest resources as an in-depth partner to significantly reduce customer risks.
Bring Taiwan's soft power to the international market and assist Asian industries in laying out a digital future
Adhering to the spirit of "altruism, mutual benefit, agility, and faithfulness", LeadBest not only provides innovative consulting strategies, but also assists clients in implementing strategies and verifying the implementation of their strategies, connecting them to the global market through Taiwan.

With the accumulation of successful cases in various industries, LeadBest was featured in 《Fortune magazine》 in 2021, 《Global Views》 special reports, bringing Taiwan's technological power and innovation achievements to the international market and assisting global industry digital innovation. In the future, LeadBest will continue to cultivate Taiwan and establish a foothold in the world!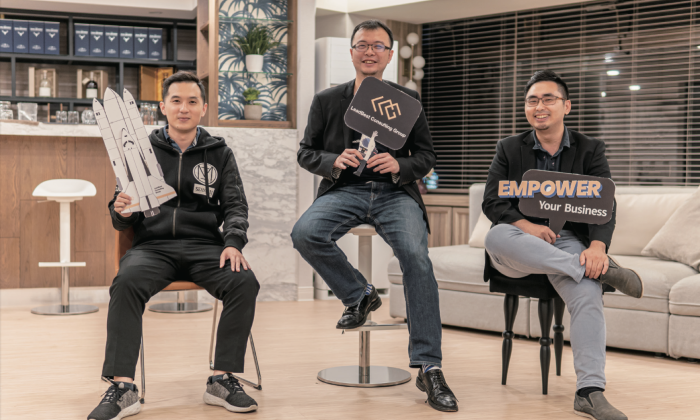 About Business Startup Award
In order to create a premium entrepreneur environment and shaping Taiwan into an entrepreneurship society, The Ministry of Economic Affairs Small and Medium Enterprise Administration held the "Entrepreneurship Business Award" Selection, to encourage start-up team to indulge in the development of entrepreneurship with premium business models, establishing a paradigm and enhancing start-up methodology and revitalizing the economy.
Organizer: The Ministry of Economic Affairs Small and Medium Enterprise Administration
 
Related Articles
Meet. Discuss. Grow. at our networking night on March 9th. If you're interested in digital product development, learn from industry experts as we focus on the "How to Build an Effective Digital Product" topic.
Join us to discover the possible solutions telecom giants are searching for and learn from our panel of experts on their data-driven insights.
DIGITIMES will be hosting the "Supply Chain Summit" on 27-28th September 2022 in Taipei, Taiwan (Hybrid Event). Over 50 leading companies/brands will be present, along with Taiwanese and international experts, to share their perspectives on how to manage global supply chain risks, maintain resilience, and deliver sustainable growth.