Awakened Taste: Embrace Every Day in Your Best!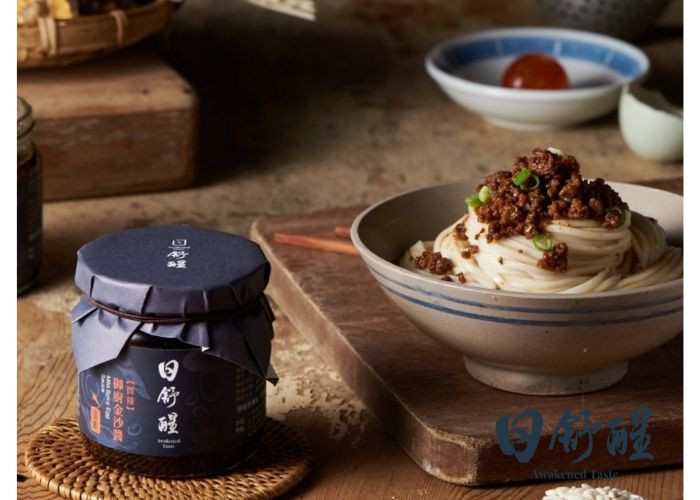 Earth, the mother of marvelous nature, is growing sick and is being damaged under the influence of advancing modernization and land reclamation. We hope to promote the idea of "vegetarian diet with knowledge", to lead a more environmentally-friendly lifestyle that reduces pollution. We hope people choose diets with lower consumption of natural resources. This creative vegetarian sauce tastes nothing like the usual vegetarian food. 90% of the customers either eat meat or follow a flexitarian diet. This sauce is highly accepted and popular.

Awakened Taste uses selected natural ingredients, delicious and healthy.
Savor is made not by additives, but by the brewing of time.
Our ideals and time are our most generously used ingredients.

A Spoon of Awakened Taste Awakes the Savor of Food
The Best Brand that Constantly Practices "Vegetarian Diet with Knowledge"

In 1985, the founder of the vegetarian brand invented several creative vegetarian cuisines with her keen eye for food ingredients as well as her experimental spirit. With her creativity and love for family, she enriched the variety of dishes on the dining table. Esther Chen, the third generation responsible person of Awakened Taste, has been concerned by animal and environmental issues for a long time. She used to work at a stray home, helping homeless cats and dogs for 13 years. She devotes herself to reducing the number of stray animals on this land. For many years, she has never used products that use leather or those requiring animal testing.

Deeming vegetarian diets as an industry for the good, Esther chose to take over as the manager of Awakened Taste. Reluctant to see the loss of great food in her memory, she inherited her grandmother's insistence in natural ingredients. With intricate, prudent handmade processes and her creativity, she made the first jar of salted egg yolk sauce with duck egg. Without any additives, the savor of the sauce is perfectly sealed in the jar with the help of innovative technology. She hopes such savor can be spread throughout every family.

At the starting stage, this brand has received recognition and support from many people; The brand name Awakened Taste, refers to the awakening of taste, along with awareness, and the start of making choices with full-awareness, including our diets.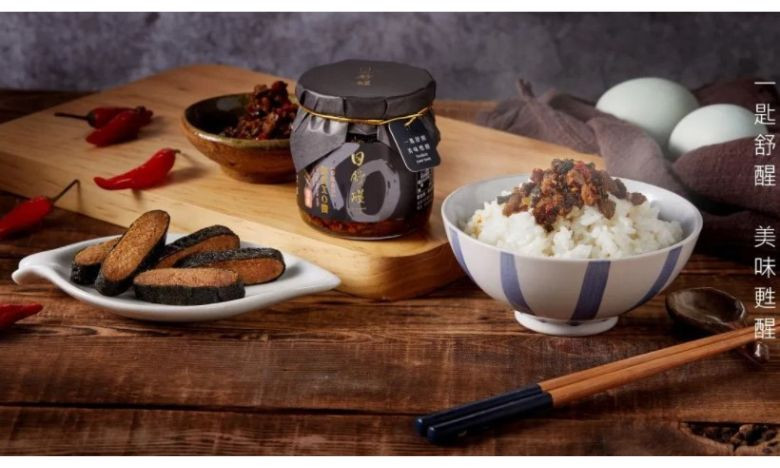 (Image/ A spoon of Awakened Taste awakes the savor of food, bringing infinite joy of life)

We can make conscious choices every day.
We can choose what we eat properly,
And our tastes will be awakened.
We can choose how we live properly,
And our body will be awakened.
Live every moment with full awareness,
And our mind will be awakened.
 
Wake up every morning with ease,
Embrace the world with open arms,
And make every decision with full awareness.
Take care of yourself.
Care for everyone and everything around you if you have time.
The idea of being friendly to animals, environments, and Earth
Starts at the day with Awakened Taste.

Savor with 35 Years of History

Despite the innovation, Awakened Taste is actually a brand with an accumulation of 35 years, stemming from Esther's wish to inherit her grandmother's great cooking skills. Succeeding the detailed methodology that remains unchanged, Esther researched and developed more high-quality delicious products. Awakened Taste hopes everyone, including the busy housewives, those who stay alone, and anyone who is pursuing better lifestyles, are able to cook healthy and delicious meals. If you'd like your food to taste good and be nutritious, Awakened Taste is a must-have in your home. Since Esther's grandma is a vegetarian, those who are on an ovo-vegetarian diet can also use our products!

The Ultimate Savour Brewed by Time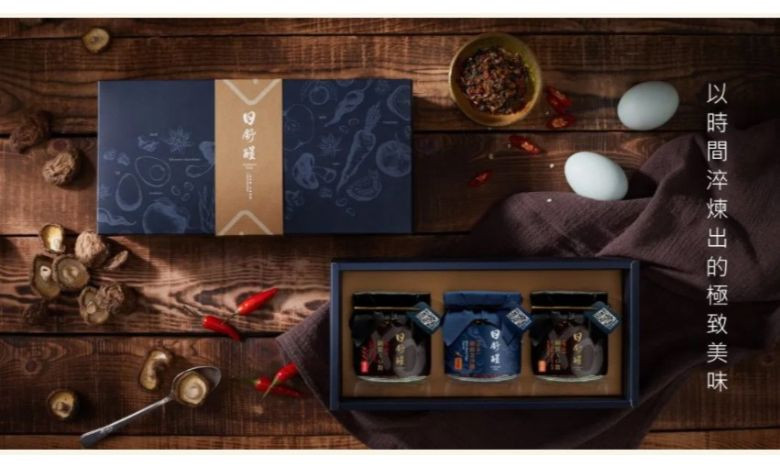 (Image/ Savor is made not by additives, but by the brewing of time. Our ideals and time are our most generously used ingredients.)

Grandmother's Great Cooking Skills that Created The Unique Flavours

In 1985, a time where the economy was booming and people were honest and simple, something had been bothering Esther's grandmother as a vegetarian: she could barely find tasty vegetarian products. Back in those days, vegetarians had to be great at cooking because the food at vegetarian restaurants had little variation, possibly due to the limitation of ingredients or the lack of experience of the cooks. So she invented several creative vegetarian cuisines with her keen eye for food ingredients as well as her experimental spirit. In Esther's memory, her grandmother had enriched the variety of dishes on the dining table with her creativity and love for her family.

From Known by Few to Irreplaceable in the Vegetarian Market

Esther's grandparents were Yiguandao believers who had gone on a vegetarian diet for a long time. Since there was barely any good vegetarian food, Esther's grandmother began to make vegetarian food on her own. She often shared her self-made products with other Yiguandao believers and her neighbors. She had won a good reputation from those who tasted her products. Those "customers" often asked for group buying and even encouraged her to start a business. So Esther's grandmother packaged her food and started selling it on Sanfong Central Street in Kaohsiung. Out of her expectation, her products soon became popular! They gradually became irreplaceable in the vegetarian market in Southern Taiwan. Today, her products are still liked by people of all generations and have found their footing in the vegetarian market in Taiwan.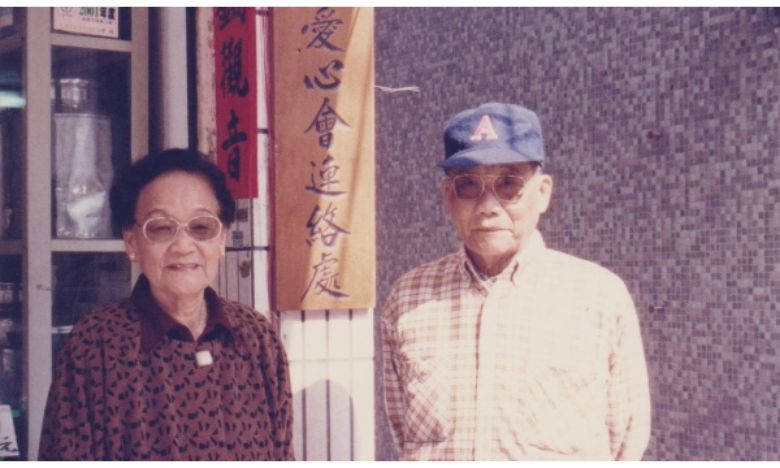 (Image/ Grandmother's superb dishes win wide praise)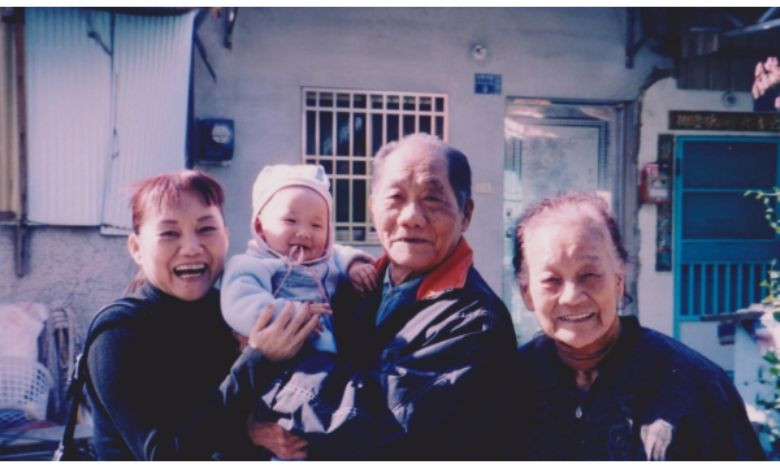 (Image/ Most of Grandmother's customers would introduce her food to their families and friends)

Return to Hometown to Inherit the Savor

In Esther's childhood, her family was in poor financial condition. When she was 10 years old, the first thing she had to do after class was to help make vegetarian food. Sometimes she had to sell fruits in bulk or sell accessories. She spent most of her time on earning for her family and she barely had time for study and homework. In the past, she hated to get involved in this family business, as she was unable to take part in the activities that she was interested in. She promised herself that after growing up, she would leave her hometown and earn a lot of money in other industries.

When you swear not to do something, this thing will come to you instead.
Until you can see it from a different angle.
Then, it will no longer tangle with your heart, and can even transform into your new dream……

So does Grandmother's vegetarian food. Esther never expected that, after working for so long, she would return to her hometown. And now, Esther is striving with her partners to manage Awakened Taste in order to pass on her grandmother's ideals. Maybe it is because she was involved in the family business since young, her grandmother had not only passed on her cooking skill to her mother, but also to her gradually as well. Having majored in Food and Drink Management, she passed the tests and received the certificates of Technician for Western and Chinese Culinary upon her senior high school graduation. She worked in other cities diligently and used to work at restaurants and hotels. Yet, during her days away from her hometown, she had never tasted the flavor in her memory.

After her grandparents' demise, her parents took over the business. Two decades had passed in an instant, and her parents were getting older and older. She didn't want to see her parents continue their hard work. Plus, after working for two decades, Esther finally realized that if no one inherits her grandmother's legacy, the flavor in her childhood memory can only be found in her dream.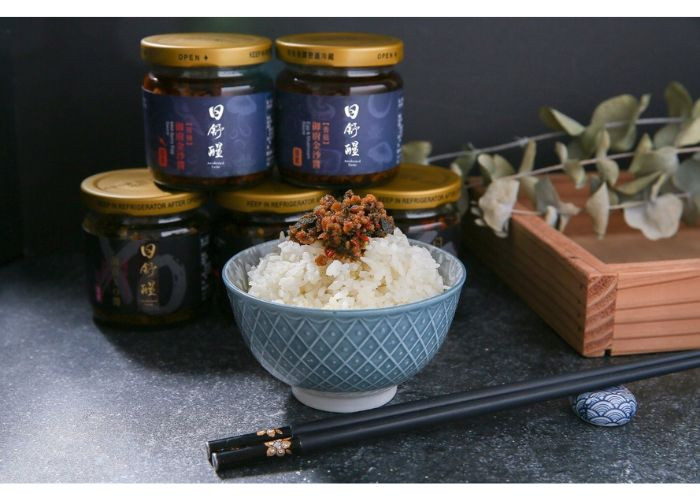 (Image/ We hope that every family can make healthy and delicious meals with no effort at all. We want the flavor which existed in our memories of Grandmother, accompanies every family and creates happy memories)
Esther returned to her root with determination. She has not only inherited the savor left by her grandmother, but has also developed more handmade, high-quality vegetarian food products. Her products are delicious, safe, convenient and they meet modern people's needs; therefore, the brand Awakened Taste was born.
Insisting on using natural ingredients just like her grandmother, Esther combines intricate, prudent handmade methodology with an innovative spirit to build the brand step by step. In an age where efficiency is prioritized, people can quickly make themselves satisfying meals when busy.
Related Articles
Thailand has a very special festival called The Nine Emperor Gods Festival, commonly known as the"Vegetarian Festival". The Nine Emperor Gods Festival is from September 1st to September 9th in the lunar calendar every year. In Thai, we call it "เทศกาลกินเจ"which means the day of vegetarianism.
While vegetarians remain the minority in the world, there is an increasing number of people consuming less animal food and using fewer animal products. In 2020, "flexible vegetarians" accounted for 42% of the world's population. Overall, vegetarianism is becoming a new dietary trend.
Vegetarianism is on the rise worldwide, more and more people are choosing to become vegetarians, the reason for choosing vegetarianism is no longer just about religious beliefs, it's more about health and the environment.